My version of "Der arme Poet"
This was a personal project, and I really don't know, how I came up with this idea. For this image, I used free pictures from
Pixabay
 (CC0) and
textures.com
- as well as some of my own photos and textures (see picture list below).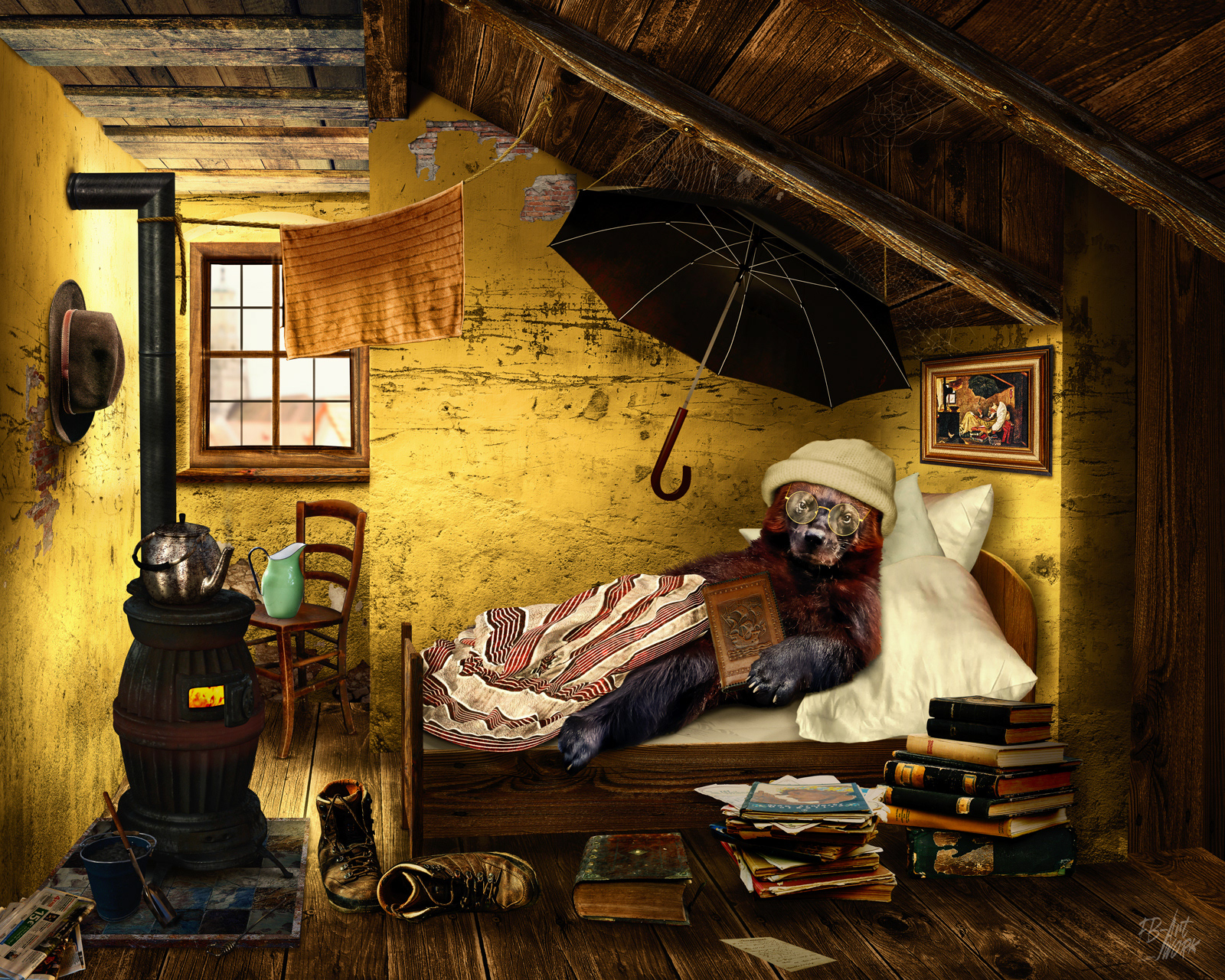 It has been great fun, to create this image, crafting every single piece until they all fit the puzzle.